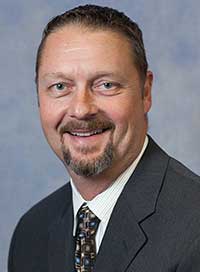 Steve began his career in the construction industry in the millwork and drywall fields. He quickly advanced to managing projects in the Dallas/ Fort Worth area.
Steve then moved to a national general contractor to focus on larger projects, including the InfoMart project in Dallas. He later joined MAVCO Construction Company, one of the largest and most successful interior construction firms in the Dallas area, where he became a Project Manager/ Estimator.
After gaining extensive construction experience and fine-tuning his managing and estimating skills with other DFW firms, Steve founded Highland Builders, Inc. in March of 1996. Here he has developed a loyal following of clients in diversified commercial genres, and provides a wide variety of construction services. Steve has assembled an exceptional team of respected construction professionals capable of completing quality projects of all sizes, while serving the varied needs of our clients. As President and CEO of Highland Builders, Steve maintains a cohesive professional team with the goal of excellence in everything we do.
The following sample list of completed projects illustrates his expertise:
Federal Express
MetaSolv
United Health Care
Gardere Wynn
Bank One Document Custody
Perot Systems
Brann Forbes
Pepsi Aquafina Water Treatment Facility
Siebel Systems